The ROMEG Measuring Method
What is the ROMEG system?
ROMEG M 20 G is a laser-based measuring system for dynamic measurements on wind turbines.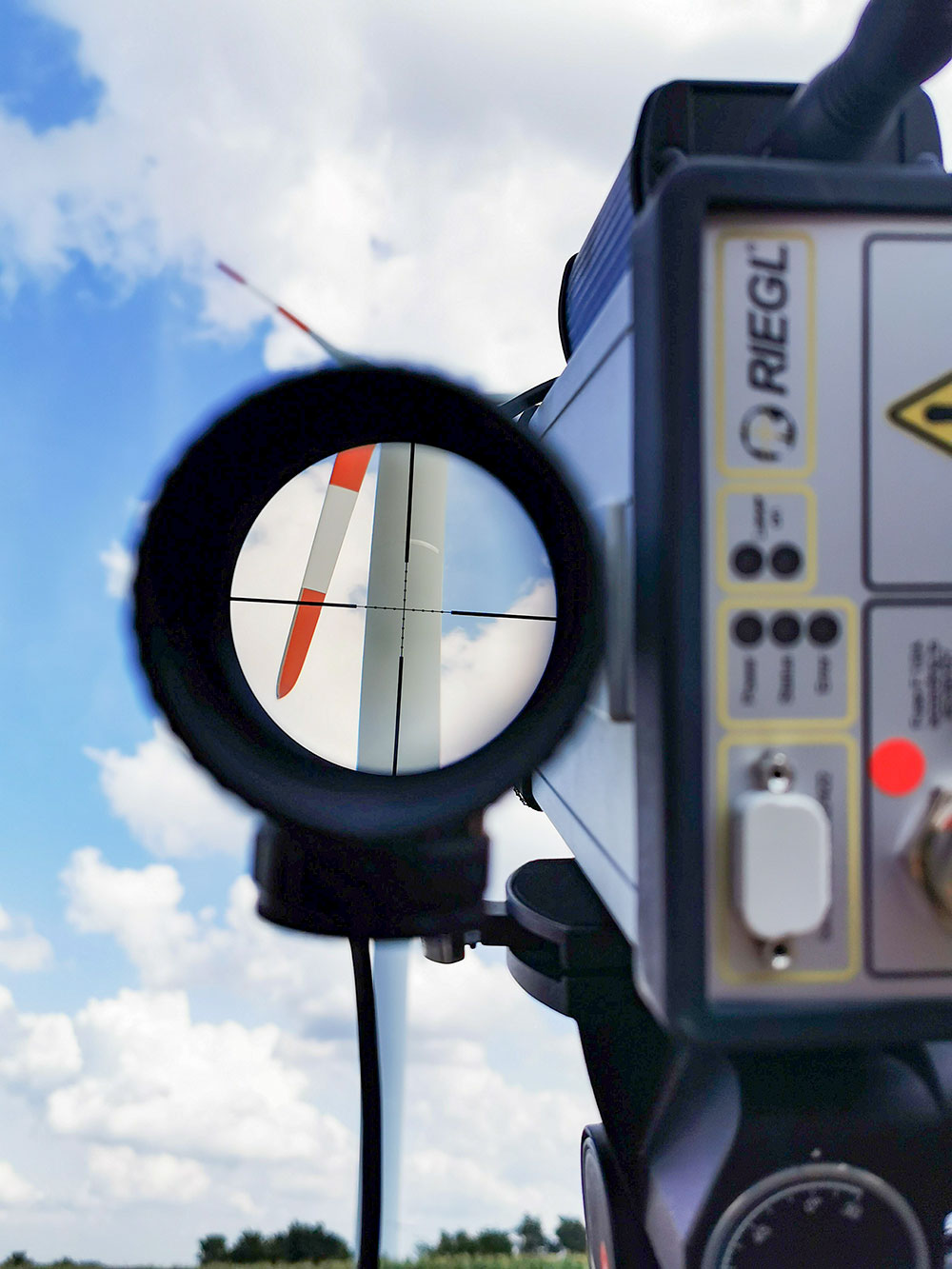 Reflectorless laser-based distance measurement
With the ROMEG method, aerodynamically excited imbalances can be verified and mass-excited imbalances can be detected.
The measuring method is based on a reflectorless laser distance measurement. The laser measurement is performed while the wind turbine is in operation and can thus record the rotor geometry and the vibration behaviour of the tower under real operating conditions.
The system consists of two high-performance lasers which are aligned in such a way that the rotor blades are scanned at two profile sections as they pass the tower (tower passage).
Likewise, the axial tower vibrations are recorded between the tower-passes of the rotor blades.
The results are immediately available on site after data acquisition and analysis.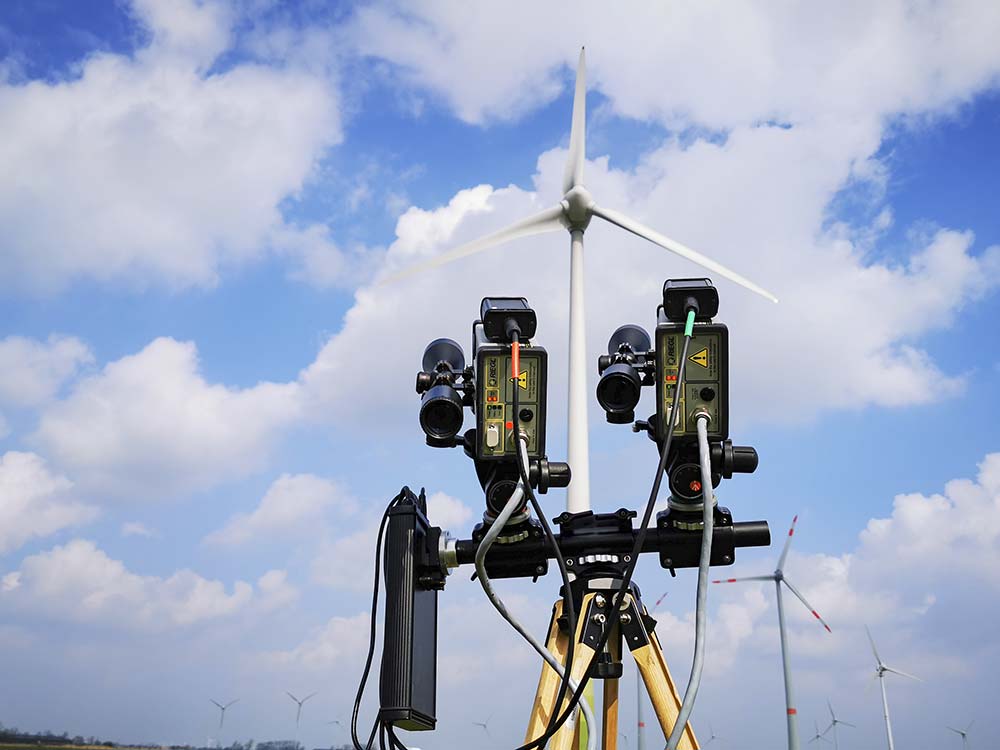 So why measure?
A well-balanced rotor leads to:
Higher yield
Longer service life of the wind turbine
Higher availability
Lower tower loads or less system load
Lower maintenance costs
Lower noise emission
Advantages of the ROMEG system
No yield losses due to downtimes.
The laser measurement is executed place on the running turbine under real operating conditions.
Fast measurement process: entire wind farms in a short time.
The results are quickly available on site and can be used immediately to optimise the rotor.
With the comparison of the vibration pattern before and after the correction, the success of the optimisation measure can be clearly proven.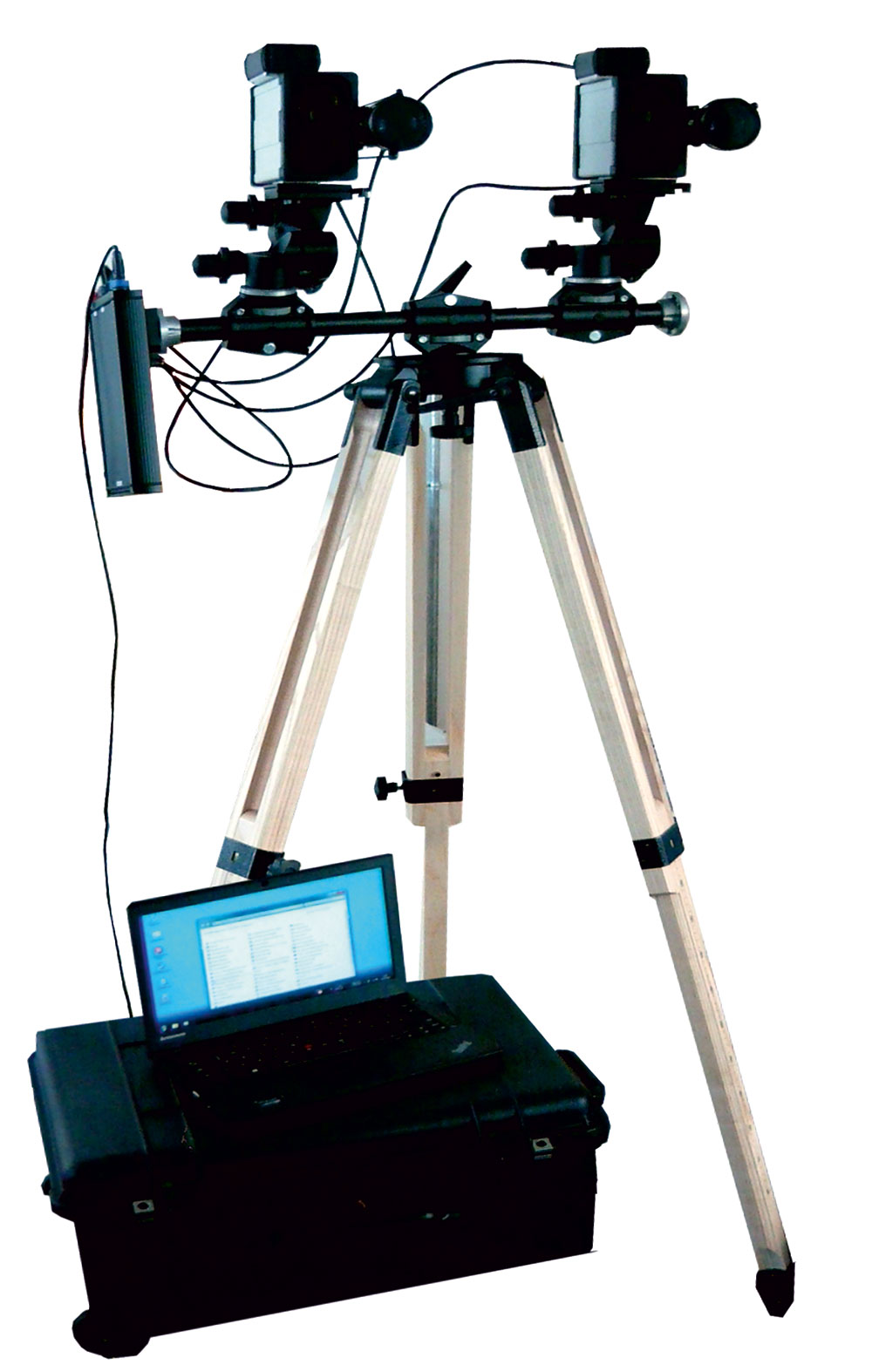 Based on measurement data from more than 3,500 wind turbines:

Plausibility analysis of the ROMEG measuring system
W0346_S13003028-4-en-R0.pdf (Adobe Acrobat document 128.5 KB)
Here you can find more information about the ROMEG system.
Set-up of the ROMEG system
Learn more about the measurement setup of the ROMEG system, on- or offshore.
What are the functions of the ROMEG system and which parameters are measured?

Arrange a personal consultation appointment now, free of charge and without obligation