Measurement of wind turbines
for manufacturers
Checking the rotor geometry
The ROMEG measurement method is suitable for checking the rotor geometry after assembly and documenting the correct setting of the blade angles during commissioning.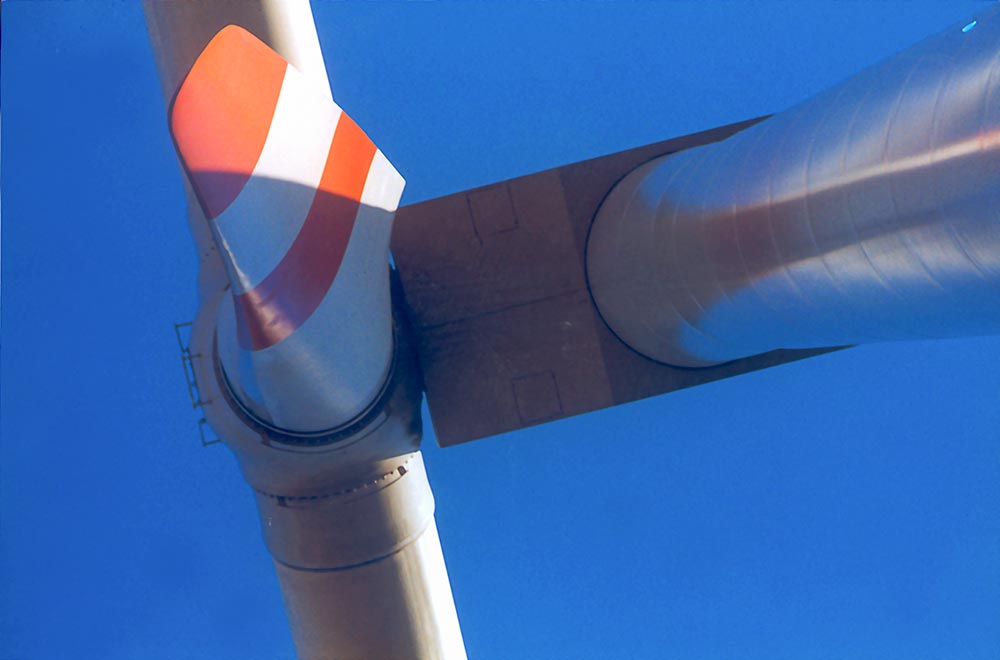 Checking onshore and offshore
The large number of measurements we have carried out has shown that regular control measurements help to keep loads and wear on wind turbines low and thus reduce maintenance costs. A control measurement in the course of an annual maintenance can be carried out quickly and easily. Any deviations found can be corrected by the specialist personnel present and the successful correction confirmed by a final measurement.
Special measurements
In addition, special measurements can be carried out according to the manufacturer's specifications in order to check the behaviour of the rotor blades under certain conditions.
windcomp has measured prototypes of onshore and offshore turbines of various manufacturers worldwide. The measurements in connection with certification and optimisation were specified by the manufacturer after discussion and in consultation with our experts.